Home > Information > Who We Are > Laura Clement
Who We Are
Get To Know Us... Personally
Since 1997, Herb Allure has been providing the world's best resources for natural health professionals and NSP Distributors. As with any organization, people are the power and people are the point. Take time to meet the people who make the sacrifices necessary to make it happen!
Laura Clement
V.P., Researcher, Writer Extraordinaire...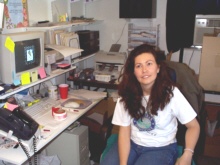 Laura is a graduate of the University of South Florida with a Bachelor's in English Education. She taught English for 1 year and then was introduced to Nature's Sunshine Products. Laura managed two separate Nature's Sunshine stores in the Tampa Bay (Florida) area before she went on to author the HART Toolkit.
Laura Says...
I never cease to be amazed at how remarkable herbs and nutritional supplements are! It seems that every day there is new and fascinating research being published about some herb, vitamin or nutrient. Over and over again I find that "science" merely echoes what people using natural healing remedies have known for centuries... There is an abundance of healing in the simplest leaf, root or berry just waiting to be rediscovered!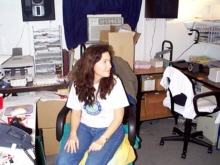 Russ Says...
Don't ask her where her car keys are, or where she put her cup of tea. She doesn't have any idea. But go ahead and ask what the main ingredients of any NSP product are, or how you say "highway" in Spanish, and she'll tell you off the top of her head! Wanna' know how to spell the real name for MSM? She's the one to ask.
I've often told Laura she's seven people rolled into one. She has a dynamic and unpredictable personality; and "they" all put their heads so deeply into what they're doing, they won't notice when you walk into the room.
Laura is my best friend and business partner and without her brand of genius, Herb Allure would still be looking for someone to write it's first book.
Laura; You have changed the world! Now go find your tea.