Home > Hot Topics > Mercury Amalgam > Introduction > Mercury Battle
Mercury Battle
Oh, by the way... Mercury Is Highly Toxic!
Just 2 years ago we learned that so-called "silver" fillings contain between 50% and 70% pure mercury. Now that we've had them replaced and our health has improved *** dramatically ***, we wonder where we would be and how our lives would be different had we known that there was a highly toxic metal placed in our mouth.
Please link to this page using this simple URL:
http://herballure.com/mms
NOTE: Monday, January 27th, 2003

Have mercury-related questions? Please direct them to our mercury forum. I (Russ Tanner of Herb Allure) monitor this forum daily and will respond promptly. If you prefer to communicate privately, e-mail me at russ@herballure.com.

By using our forum to ask your questions, you are allowing others participate by giving them the opportunity to answer your questions, AND you are providing a base of information for others who are searching for answers.

I communicate almost daily with new people on this subject. Please help us build a forum full of useful information pertaining to this subject by directing your questions there. Click here to open the mercury forum.
We Want to Post Your Story!

Check out our "Mercury Stories" forum where we let selected people have their own area dedicated to their story. This is a great way to help others who are searching for answers. Would you like to post your story?

Please contact me for more information at russ@russtanner.com
Introduction
By Russ Tanner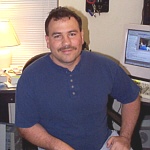 This is the personal account of the ongoing experiences of Russ Tanner and Laura Clement of Herb Allure, Inc. and their battle with (what they believe to be) mercury poisoning caused by the toxic element mercury (Hg) leaching from their "silver" dental fillings.
Many of the early sections of this story were written on July 19th, 2000 when we first decided to document this subject. Following that, the story is written in a documentary style log (like a diary). We did it this way hoping that it will help make sincerely clear the rewards and challenges that we faced after getting our amalgam fillings removed.
It is our belief that mercury poisoning from "silver" (amalgam) fillings is a major, if not primary cause of cancer, multiple sclerosis, chronic fatigue syndrome, fibromyalgia, depression, birth defects, Altzheimer's, and numerous other immune and neurological diseases.
See a list of diseases caused by mercury.
We are not doctors. We simply believe that, after considering the our personal experience, viewing the extensive information available, digesting volumes of research, reading books and testimonials alike, and considering all we know about mercury, that common sense dictates that this is the case.
We sincerely hope this log will assist people in making educated personal decisions about their health, and perhaps, help some get their life back.
If you would like to print a copy of this story to share with friends and family, please click here to download it. You can also download it from the "Related Links" section on any page of this story.
By the Way...
Have you had an experience with mercury? Good or bad, please share it with us and allow us to share it with others on our website. This is one of the best ways to help people understand this important issue.
I sincerely hope that

, before you make another trip to your dentist, you read the book entitled,

"It's All In Your Head" by Hal Huggins

. You can get it from Herb Allure, or any of these other sources: Amazon, or Hugnet. Also, please visit the official Hal Huggins website for

important information

about this vital subject.
Next Page >>